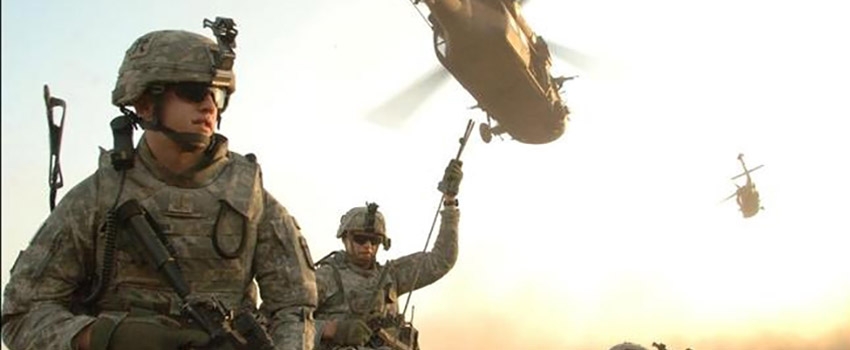 A 2008 study released by Rand called "Invisible Wounds of War" addressed the issue of PTSD, major depression, and the rising suicide rate in the military. Burris Institute and its Subconscious Restructuring™ process have been compliant with the recommendations of the Rand study for over a decade.  An overview of how Burris the Subconscious Restructuring™ process now exceed Rand recommendations can be found in the Evidence-Based section of the Burris  Institute website.
Burris Emotional Wellness PTSD Group Study
All 14 in the group study below have seen combat duty and were individually counseled from August, 15th 2010 to April, 3rd 2011. This sample represents one hundred percent of the clients' Beau Chatham, MBC counseled with a PTSD diagnosis during this period. All coaching consisted of two, two-hour sessions. We have continued collecting data on this demographic with consistent outcomes. 
Group Study Percent Improvements: Depression 45%, anxiety 42%, anger 50%, sleep 37%, suicidal ideation 61%, eating behavior 36%, relationship satisfaction, 22%.

The 2008 Rand study made several key points (listed below) which Subconscious Restructuring™  fully addressed, complied to, and now exceed.
Accountability: Rand stated the "black box" of psychotherapy delivered to veterans must be made more transparent, so providers are accountable for their services.
Burris Solution: All SR™  Practitioners are issued a Burris Connect account. BurrisConnect.com represents a comprehensive unprecedented means of monitoring the SR™ Practitioner's performance and warriors they are working with from any location worldwide with three time-proven instruments.
Increase the cadre of providers who are trained and certified to deliver proven (evidence-based) care.
Burris Solution: The Master Burris Certification program provides autonomy of behavioral health within the military. Master Burris Coaches are able to certify others which allows for a self-perpetuating sustainable cadre of providers.
Change policies to encourage active-duty personnel and veterans to seek needed care.
Burris Solution: After integration of Subconscious Restructuring™ a regular Emotional Measurement schedule is implemented and accessed online. This enables consistent monitoring of a warrior's emotional state from anywhere in the world.
Deliver proven, evidence-based care to service members and veterans whenever and wherever services are provided.
Burris Solution: Burris Connect accommodates immediate services online whenever and wherever they are needed with progress tracking over time. Certified Burris Coaches are trained to produce measurable outcomes at every session. 
Invest in research to close information gaps and plan effectively.
Burris Solution: The data infrastructure and statistical tracking of Subconscious Restructuring™ affords a built-in research platform every time the SR™ process is used.
Exceeding Rand Recommendations
Rapid Certified Burris Coach Deployment: Burris Coach Training is a 3-day process. SR™ Certification follows in less than two weeks after the new SR™ Practitioner completes 3 sessions with one follow-up. After approval of the data from the Burris Institute certification is complete.

Continuity of Care: Subconscious Restructuring™ is a structured focused Emotional Measurement process with a scripted framework and comprehensive data collection to monitor the progress and resiliency of the soldier and competence of the SR™ Practitioner from any location worldwide.

Resiliency: The resiliency of the soldier is assured by empowering them with the tools to consistently implement the SR™ process any time of the day or night.

For an epidemiologic overview of the Subconscious Restructuring™ process and the most recent case and group studies on PTSD and depression please visit…
http://www.burrisinstitute.com/emotional-measurement/evidence-based
About Kelly Burris, PhD, MBC
Kelly Burris has defined 'Normal' in an industry, that only defines broken or disordered. He is the developer of the empirically sound Subconscious Restructuring™ process and founder of Burris Institute. With over 150 medical references Subconscious Restructuring™ represents a scientific breakthrough in mental health, and it has done this without meds, labels, or personal history.
As part of the Burris, ecosystem Subconscious Restructuring™ Practitioners can manage, track and interact with current and future clients after certification on BurrisConnect.com. This same ecosystem enables corporate, military, and educational entities to supervise and monitor the performance of their internal Subconscious Restructuring™ (mental health) infrastructure in the cloud.