Your Central Subconscious Restructuring™ Resource
Within the BurrisConnect.com community, you can monitor, manage and work with clients.

Plus, promote your results, and interact with other SR™ Practitioners.
Integrated Emotional and Gut Health Measurement
SR™ Practitioners are judged by their outcomes, but how can their outcomes be measured accurately?
Emotional and Gut Health Measurement™ ensures progressive improvement by using a 22-point 3 instrument Emotional Fitness checklist and a 22-point three instrument Gut Health Checklist to first define normal and subsequently to facilitate evidence-based measurement of individual progress toward the clients' objectives.
Because the best counseling or coaching leads to measurable outcomes.
Monitor Progress
When you can measure emotional and gut health, you can track a client's progress.
If the client has worked with other practitioners, you can also access that data (with the client's permission).
This enables you to quickly evaluate an individual's immediate needs.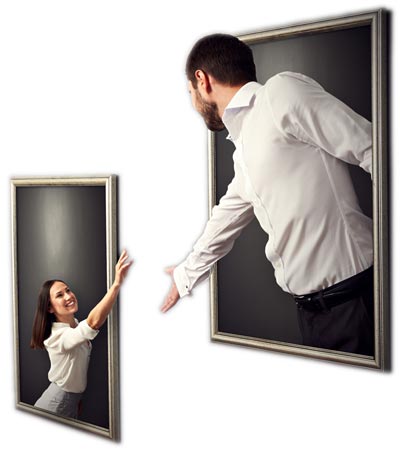 Find People - Help People
Accelerate your practitioner career by becoming a Subconscious Restructuring™ Practitioner, and help people realize their potential to live better lives.
Just as we stand behind the SR™ Practitioners we train, helping them reach their potential.
Burris Connect is a community that helps SR™ Practitioners and clients find each other.
Private and Discrete
In a culture obsessed with scandal, gossip, and innuendo, privacy can be elusive.
Burris Institute provides very effective online coaching without the need for potentially awkward office visits.
Subconscious Restructuring™ achieves Emotional Fitness (mental health) through a proven, well-defined online ecosystem.

Our clients enjoy absolute privacy, sharing with SR™ Practitioners, only what they feel comfortable sharing.